Overview to help with your digital media strategy.
There are many services related to the digital media world. How do you make the right choice regarding your digital media strategy?
How many times have you been solicited for Google, SEO, web or graphic design services? How many times have you heard others talk about the confusion with social media and their advertising platforms?
Hopefully I can help you to put some clarity to this and help you to make the right choice regarding your digital media strategy. Not just financially, but for peace of mind.
I began as a graphic artist and over time evolved into the web, SEO (Search Engine Optimization), and online advertising worlds. Which, oddly enough, if you're a business who is looking to start from scratch or find a starting point digital media strategy, the order above is close to the order you would want to start with.
Check out my basic overview of each and how they interact with each other. Understanding this basic information can take you a long way when you need to make the right choice and implement the right digital media strategy.
Graphic Design is where all of your beautiful images and great content come together. To brand your business aesthetically, while educating the end user about who you are, Graphic Designers are who you'll need to bring it all together.
It's a big world with Graphic Designers and they come with varying degrees of skill sets. Understanding what you need will help you to determine which type of Graphic Designer you may need.
read more
Let me give you a brief explanation. When I began in early 2000, I was designing mostly for print materials. I learned the software, sizes, proper printing formats, varying file types and where each works best. I had to learn the fundamentals of print advertising, how to arrange information to maximize end user engagement while making it aesthetically pleasing.
We are talking flyers, catalogs, business cards, trade show collateral etc. I knew nothing about how to setup artwork for large scale media like signs, billboards, vehicle wraps.
I had very little knowledge of proper setup for the websites or advertising on Google or Social Media. That's all changed now, as I have evolved into a more dynamic designer. I now have a very deep knowledge of how Graphic Design and websites work together. I can now build animated or video ads for Google and Social Media. I worked in an environment where I had to design large scale prints for signs, billboards and even vehicle vinyl wraps.
So sure, there are many Graphic Designers out there who are very creative and skilled with their tools.That however, does not always equate to that Graphic Designer having a broad knowledge and understanding of the many different types of design and setup. Hopefully this information will help you to make the right choice and implement a solid digital media strategy.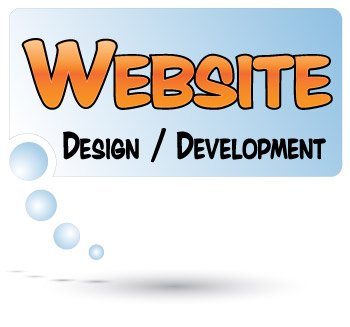 Websites these days are more relevant than ever. With online advertising, SEO (Search Engine Optimization) and the ability to link through social media, websites are playing the key role in business relationships and brand building. Finding the right developer to build your site will leave you with someone who understands and focuses on the varying nuances.
The World Wide Web and designing and developing sites has evolved at different paces throughout it's existence.
read more
For example, when I was just a Graphic Designer, I knew nothing about web related media. Being the tech nut that I am and understanding the power of the web. I had to evolve beyond just design and venture into web related languages (HTML, CSS, PHP, javascript, jQuery, Action Script, etc.) and how to design for these platforms.
Early on, it was basically static, table based design combined with HTML and CSS. In the late 2000's, it started to evolve quickly on varying degrees. We had Action Script (AS, AS2 and AS3), a very powerful, object oriented, animation language otherwise known as Flash. Yup, that Flash, the one killed by Apple and HTML5. We had more powerful CSS and HTML which equated to media queries and responsive designs that were <div> based. For a few years, this new way of developing hit a reset on the previous ways of designing for varying devices and browsers.
While all of this was happening, slowly creeping in from the shadows were the Content Management Systems. Most notably WordPress. You see, all of the other website development methods required tons of coding that combined standard semantics with custom code. The Content Management Systems are stored in a database (SQL), they provide pre-built themes and remove A LOT of the knowledge one SHOULD know in order to develop site.
On the other hand, it does free up time to focus on more creative, aesthetically pleasing layouts. While focusing on the nuances that still exist and well, getting you a final product with smaller lead times.
My point here is yes while many developers understand the flow of Content Management Systems and can provide you a satisfactory, out of the box site, the more experienced and knowledgeable developers will be able to provide you with a site that can be tweaked, customized and catered to your needs.
Hopefully this information will help you to make the right choice in implementing a solid digital media strategy.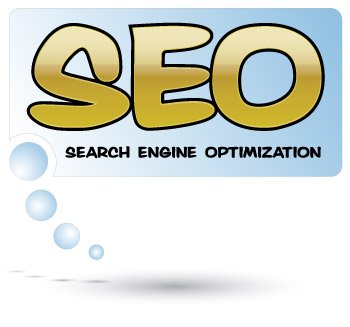 There are two really big pushes right now and reasons why marketing agencies are calling on businesses. SEO and online digital marketing, both of which can be costly if mishandled.
SEO is extremely vital to your online presence and it weaves directly into your online digital marketing.
read more
Personally, it frustrates me that businesses are indeed being taken advantage of in both of these markets. Primarily because marketing agencies are aware that there is just as much of a lack of knowledge among business owners as there is a need for these services.
Back when I started developing websites with Action Script 3 there wasn't this really big Google or Social Media platform that there is today. It was evident that for me to be effective in my daily professional and freelance efforts, I'd have to learn how everything co-exists in the internet world. And believe me, the evolution of online presence has happened extremely fast.
Here is a rough breakdown of how all of this went down.
Up until about 2014, website developers would load pages with what were called meta-tags, meta-keywords and descriptions. So if you're a shoe business, you may have up to a 1000 meta-keywords in your pages related to shoes. Businesses who wanted to risk gaming the system, would use popular keywords that were not relative to their business. This of course was combined with page content etc. But it was being abused and so, Google decided to change their algorithms, the latest being Hummingbird.
The evolution of their algorithms is forcing businesses and developers to start focusing on specific page content. Gone are the days of sites that are inundated with keywords.
It's now about pages with rich and relevant content. The content revolves around focus words and making sure those focus words are involved on that specific page, alt tags, content structure, etc.
Why is this important you may ask? Well, you're failing in Google's community and you're getting penalized for not adapting to the standards.
But there is no need to panic, SEO is a lengthy process that pays dividends in time. Educate yourself extensively on SEO before settling on how and who you're going to hire to manage that campaign.
Hopefully this information will help you to make the right choice in implementing a solid digital media strategy.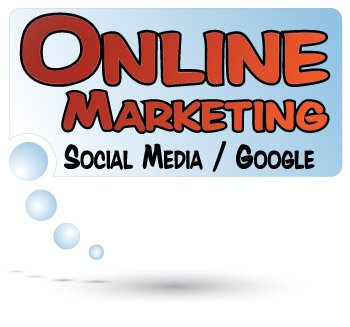 Online Marketing is a pretty big place to be hanging out these days. Whether you realize it or not, it's happening to you constantly on websites, social media and in apps. Like SEO, there are marketing agencies out there who are looking to exploit business owners and their lack of knowledge on the subject.
Understanding the basics of online marketing can help you go a long way. Not just with your decisions but with your budget as well. As I mentioned in the SEO section, online marketing ties right into your site, it's structure and it's content. Don't make the mistake of advertising online before you create awesome content on your site.
read more
Online marketing is a VERY BIG space and it requires a lot of learning and keeping up. I certainly don't take the whole process lightly. Inbound Marketing, Outbound Marketing, Onboard Marketing, targeting and remarketing, just to name a few, with powerful technologies to control each.
Facebook, Adwords, Google Display Network, Salesforce, Pardot and even AdRoll. Again, just to name a few.
Lets just break it down a little here and highlight a few of my favorites.
Facebook
and the many, many varying types of ads and marketing choices
awesome analytics for detailed metrics
powerful dashboard
Adwords / Google Display Network
YouTube
Website Ads
Dynamic Search Ads
Keyword Search Ads
HTML5 animated Ads
Awesome analytics for detailed metrics
powerful dashboard
I can tell you this, between Facebook, Adwords, Bing, Yahoo, you can market as specific or as broad as you'd like. You can also manage your budget on the fly all while running your A/B testing on ads.
Deciding on the right person or agency to manage these tasks can become a bit daunting, I can assure you of this though. Take the time to educate yourself on each to the point where you have a good understanding of how each works.
This will not only insure you make the right choice for your business. It will also give you the knowledge you need to possibly notice when things are not as they should be.
Hopefully this information will help you to make the right choice in implementing a solid digital media strategy.